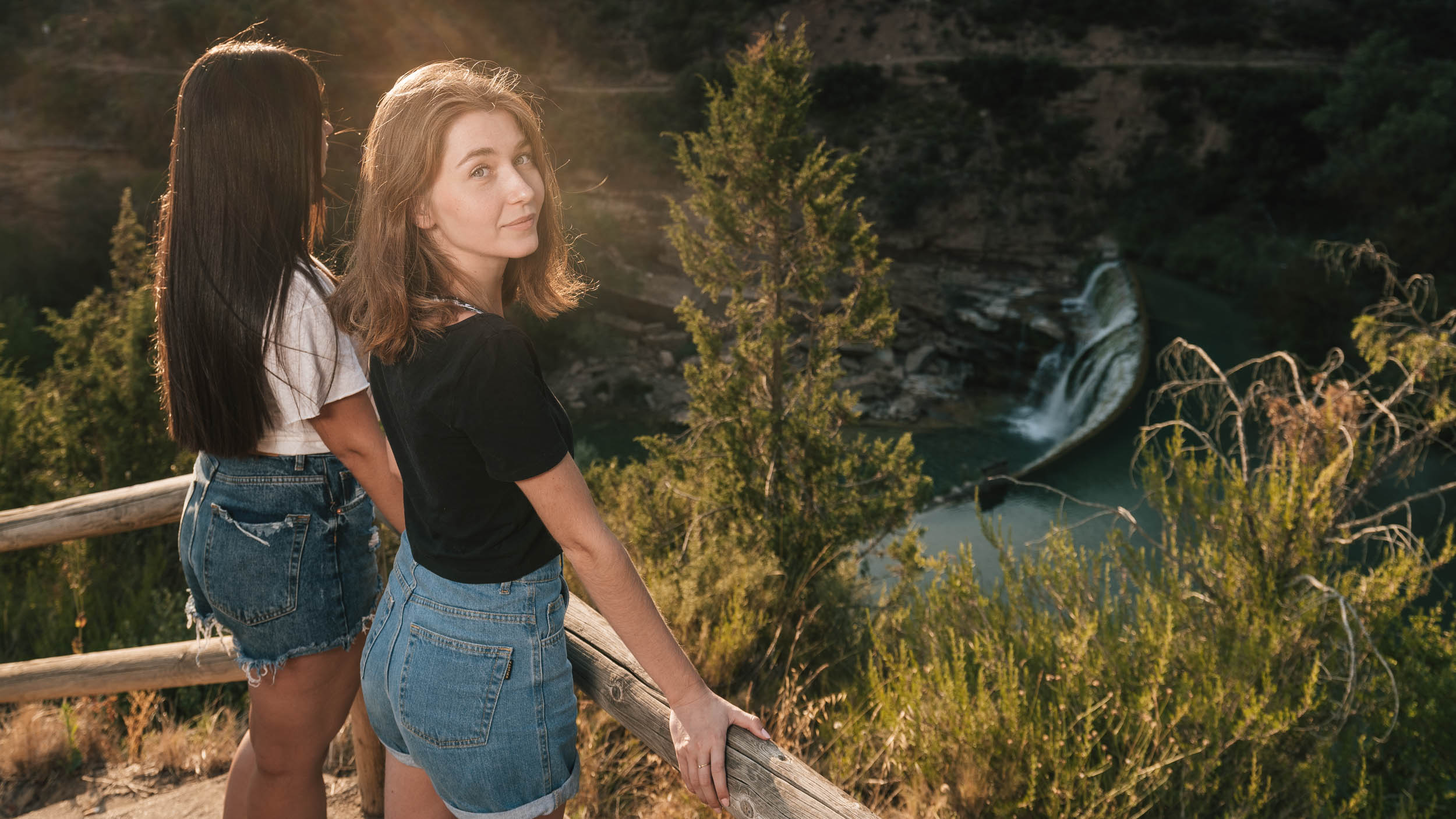 El Salto de Bierge is a place for entertainment and enjoyment, with a combination of outstanding nature and activities from the Sierra's inhabitants, first as a flour mill and then for hydroelectric use. Both have been able to coexist for decades, and it is our responsibility to preserve them.
The Alcanadre river, from its spring in Sierra de Galardón to its mouth in the Cinca, dazzles us with its cliffs, upwellings, and ravines. Today, it is a paradise for canyoners; one of the adventure sports that attracts most visitors to Guara.
The Alcanadre runs across the Valle de Rodellar and, when it reaches Bierge, its currents relax before a dam for hydrological use. We are in El Salto de Bierge, one of Guara's most famous and breath-taking spots.
El Salto de Bierge is a connection point for many walking trails. It is here where the Camino Natural del Somontano ends, and La Hoya de Huesca begins. Other hiking, mountain biking, equestrian, ornithological, and accessible routes hold this destination as an epicentre for nature lovers.
In the summer, this place becomes a magnet for bathers, owing to the lazy waters found before the dam.