Vitis 4All links the wine-producing regions of France and the Somontano (Huesca Spain) to bring wine tourism to people with special needs, using the landscapes and wine heritage as elements of integration, widening the possibilities to achieve a true equality.
The Somontano Region alongside the Somontano Wine route and Iter Vitis France open the doors of their territories to the people with functional diversity.
Welcome to Vitis 4All!
Partners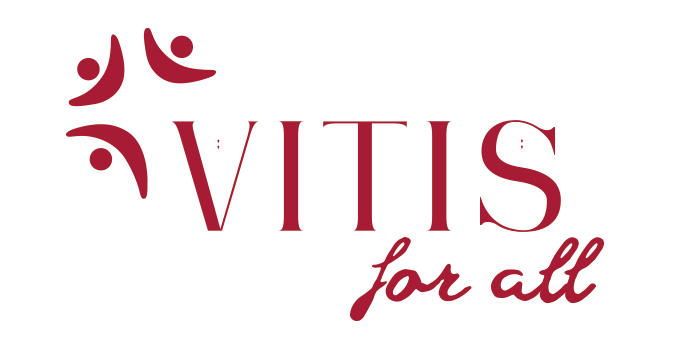 In this project different organizations from Spain, France and United Kingdom take part:
Destinations:
Guara Somontano s a small territory situated in the centre of the Huesca province (Aragon) between the exterior Pyrenean sierras and the plains. Here travellers will find thousands of possibilities to enjoy nature, adventure art and history, wine or gastronomy either as couples, families or with friends 365 days of the year.
Live, feel, discover!
The Somontano Wine Route offer the wine tourist all the services needed to enjoy their trip. Wineries, restaurants, wine bars, lodgings, shops, cultural activities, museums, adventure and leisure, travel agents, guided visits, courses and wine tasting of DO Somontano wines, activities in the vineyards, gastronomic degustation…
A journey through the senses, where wine is the destination.
The Iter Vitis France network brings together in France, public and private operators of destinations on the European cultural route around an innovative approach to stimulate the production of products accessible to all. The traveler will find in the terroirs referenced Vitis For All, many possibilities to discover in couple, in family or between friends, the landscapes, the history of the wine, the art, but also the gastronomy and the various playful activities.
Live an unforgettable experience!
The association Iter Vitis France and its partners offer visitors an accompaniment to enjoy their wine tour. Wineries, museums, restaurants, guided or free visits, leisure and cultural events will be places accessible to all and moments to share.
A sensory journey to the discovery of wine tourism destinations.
The project Vitis4All has received funding from the European Union's COSME Programme (2014-2020).